Zoek naar inspiratie of een bestemming

terug naar kaart
Andere bestemmingen op dit continent
Hawaii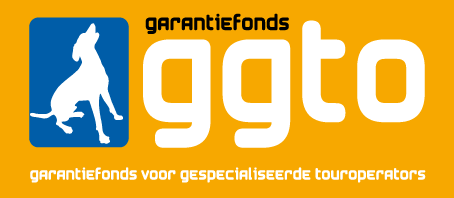 Marvell Travel is aangesloten bij het Garantiefonds GGTO onder nr 1321

3-weekse reis naar Hawaii, bezoek aan 5 magische eilanden
Dag 1: internationale vlucht Amsterdam – Honolulu
Vandaag is de dag, uw Hawaiaanse avontuur gaat van start. U arriveert in Honolulu (Oahu) om waar u verwelkomd wordt door onze lokale agent en naar uw hotel wordt gebracht. U brengt deze eerste nacht in Hawaii door in het Waikiki parkshore hotel of soortgelijk.
Gaze at Diamond Head and shimmering white-sand beaches at Park Shore Waikiki. Overlooking the lush expanses of Kapiolani Park, our breezy Honolulu accommodations perfectly blend classic Hawaiian charm and modern convenience. Discover a tranquil hotel in perfect harmony with the natural rhythms of the majestic island of Oahu. Step out, and explore the stretch of shoreline that extends right outside of the Park Shore Waikiki.
Ongetemde wildernis, serene landschappen en ongerepte kustlijnen vindt u allemaal op het eiland Molokai, wat ook bekend staat als 'The friendly Island'. 'Aloha' is niet alleen een woord, maar een manier van leven. Op Molokai is geen gebouw hoger dan een palmboom, gaat alles in een rustig Polynesisch tempo en heerst de ware hawaiiaanse cultuur. Het leven is relaxed, kalm en vredig. Het is alsof je 50 jaar terug in de tijd stapt. Er wonen dan ook nergens zoveel hawainen als op Molokai. Het eiland is rijk aan historische en landschappelijke bezienswaardigheden. Aan de noordkust reizen steile zeekliffen op uit de oceaan, hier zijn prachtige watervallen te vinden. In de grootste stad van het eiland 'Kaunakakaei' en in de dorpjes Kaulapu'u en Maunaloa hebben bezoekers de kans om te winkelen in de vriendelijke kleine zaakjes. De bezoekers van Molokai zijn vaak op zoek naar ongerepte natuur en rust en dat is allemaal te vinden op dit prachtig eiland.
Dag 2 t/m 4: Molokai
Na een goede nachtrust wordt u op dag 2 naar de luchthaven van Oahu gebracht voor een binnenlandse vlucht naar Molokai. Op het vliegveld van Molokai staat uw huurauto al voor u klaar. U overnacht hier de komende 3 nachten in het Aqua hotel of soortgelijk.
Aqua hotel Molokai
Escape to the beauty and tranquility of Molokai, Hawaii, an idyllic destination that will captivate your senses. Located on Kamiloloa Beach, our oceanfront Molokai resort offers an authentic Hawaiian island experience. Styled after a traditional Polynesian village, Hotel Molokai is your tranquil sanctuary where gentle trade winds, tropical landscapes and fantastic ocean and mountain views enchant your soul.
Optionele excursies op Molokai
Halawa Valley & Moaula Falls
Hike into the East End's classic cathedral valley to see Hawaii back in time. It is believed ancient Polynesians settled in lush Halawa Valley as early as 650 AD. With many hidden heiau (places of worship) it's easy to see why this area, half a mile wide and three to four miles deep, and blessed with beautiful vistas and towering waterfalls, is one of the island's most historic areas. Roughly two miles up the trail is the impressive, double-tiered 250-foot Mooula Falls. Hawaiian legend says that a giant moo (lizard) lives at the bottom of the pool. Before swimming, visitors are advised to drop a ti leaf into the water. If it floats, it is safe to swim. However if it sinks, the mo'o is angry and will not welcome you. Because the valley is the location of Molokai's oldest settlement, you will find many ancient stone walls of temples, house sites, and taro (kalo) patches. Listen to your guides as they bring this ancient history alive in the many stories they share with you about the archeological sites you will see along the trail to Moaula falls. The hike is 4.2 miles round trip, with two moderate river crossings. Climbing over falling trees and branches is always a possibility, especially after a storm. Access to the falls is with guides only as the trail to the falls crosses private land.
Prijsinformatie: 4 à 5 uur durende wandeling voor $72.50 p.p.
Kalaupapa National Historical Park
It's quiet as you ride on your mule along the 2.9-mile trail to Kalaupapa Peninsula. You would be speechless too riding along sheer cliffs overlooking the Pacific, descending from 1,700 feet and with Molokai's North Shore Pali just to the east - the tallest sea cliffs in the world as recorded by the Guinness Book of World Records, measuring 3,600 to 3,900 feet.
Three miles, 26 switchbacks and 90 minutes of magnificent views later and you're back to sea level in the historic town of Kalaupapa, one of the most remote settlements in Hawaii. It's scenic, isolated and peaceful here, but the story of Kalaupapa National Historical Park is even more compelling.
You'll be met by your Damien Tours guide and for the next few hours you'll experience one of Hawaii's most remarkable tours, in a community hidden from the world for so many years. You will learn about the leper colony, its people, incredible tales of struggle and human suffering, along with stories of courage and love.
Prijsinformatie: circa 7 uur durende tour $ 208 p.p
Openingstijden: Monday till Saturday only.
Maui het één na grootste eiland, is een eiland met vele mogelijkheden. Het eiland betsaat uit 2 vulkanen die aan elkaar gegroeid zijn. Hiertussen bevindt zich een grote vallei. Maui is dan ook erg populair bij de natuurliefhebbers. Het sprookjesachtige berglandschap met unieke flora wordt afgewisseld door steile rotskusten, witte zandstranden en watervallen. Daarnaast biedt Maui ook een gezellige drukte aan in het stadje Lahaina, eens centrum van de walvisvaart in de pacific. Dit is een bruizende stad met met een hoofdstraat waar vele restaurantjes, bars en winkels te vinden zijn.
De kustweg naar Hana is ook een belevenis. Door zijn vele bochten is een ritje naar Hana een attractie opzich. Een andere hoogtepunt van Maui is de Haleakala vulkaan, een schildvulkaan dat meer dan 75% van het eiland bedekt. Een bezoek aan het Haleakala national park is dan ook een must wanneer u op Maui bent.
Dag 5 t/m 9: Maui
U levert uw huurauto in op de luchthaven en neemt vervolgens een binnenlandse vlucht naar Maui. Op het vliegveld staat uw volgende huurauto al voor u klaar. U verblijft hier de komende nachten in 3 verschillende accommodaties (of soorgelijken) . Deze vindt u verderop in dit voorstel.
The Plantation Inn (O)
The Plantation Inn's two buildings house 19 beautifully decorated rooms - 15 guest rooms and 4 suites in 7 different categories. A secluded tiled pool and Jacuzzi connect the two buildings creating a serene courtyard bordered by an array of lush Hawaiian ferns. Here guests can bask year round in Maui's warm sunshine undisturbed. All rooms are designated non-smoking, have private tiled bathrooms, air-conditioning and additional amenities. Free on-site parking included.
Maui beach hotel
Warm up to the comfort of the newly renovated Maui Beach Hotel; where a leisurely getaway becomes a timeless experience on Maui. Enjoy wonderful accommodations, our famous Aloha spirit, fine food, and our fabulous new facilities in the most convenient location on Maui: Kahului.
With Central Maui's busiest thoroughfare right at your feet, you'll delight in our easy access to unparalleled shopping, business centers, government offices, schools, and the breathtaking scenery that makes Maui the #1 island in the world.
Hotel Wailea
Escape the ordinary at the beautiful Hotel Wailea Maui, a haven for rejuvenation and spiritual transformation. Discover a luxuriating island paradise nestled on the hillsides of Wailea where views of white sand beaches, crystal blue Pacific waters and lush mountains captivate your soul. Located within the exclusive Wailea Resort Community, our enchanting Maui boutique hotel and resort offers a serene sanctuary where passion is ignited and you are embraced by the authentic spirit of aloha.
Optionele excursies op Maui
Haleakala National Park
Stretching across Maui's southern and eastern coastline, Haleakala National Park is home to Maui's highest peak. Rising 10,023 feet above sea level, Haleakala's graceful slopes can be seen from just about any point on the island. Haleakala means "house of the sun" in Hawaiian, and legend has it that the demigod Maui lassoed the sun from its journey across the sky as he stood on the volcano's summit, slowing its descent to make the day last even longer. The park is comprised of over 30,000 acres of public land, has three separate visitors centers and covers a range of natural environments. You can travel atop the highest peaks of Haleakala. As the park stretches out to the coast towards sea level you can even visit lush tropical areas full of waterfalls and streams. Many visitors and locals wake up early to drive up to the Haleakala Visitor Center (9,740 feet), the best spot to watch the sunrise. On a clear morning, seeing the sunrise from the summit of Haleakala is an unforgettable experience. Even those who've witnessed the event many times say they've never seen the same sunrise twice. Perhaps just as spectacular are Haleakala's sunsets and the bright, starry skies revealed at night. The long, winding road to the summit of Haleakala takes some time to drive up, but is well worth the effort. There are numerous hiking trails that offer solitude and scenic vistas, while guided hikes provide an expert's guidance and insight. You'll discover more endangered species here than any other park in the National Park Service. You may even spot a Nene (Hawaiian goose) or a blooming ahinahina plant (silversword) on your visit. Visitors can also camp here, with two separate campgrounds and cabins available.
Prijsinformatie: All park visitors are required to purchase a recreational use pass upon entering Haleakala National Park. Passes are non-transferable.
Private Vehicle: $10. Valid for 3 days. Admits private, non-commercial vehicle (14 pax capacity or less) and all occupants to Haleakala National Park including both the Summit and Kipahulu Areas.
Openingstijden: Haleakala National Park is open year-round, 24 hours a day, 7 days a week, except during severe weather closures. The park is open 24 hours a day.
Drive-up camping: For those who need an overnight escape without a backpack trip, the park offers two car accessible campgrounds: Kipahulu and Hosmer Grove. Kipahulu campground is near sea level on the wet, east-side of the island in the Kipahulu area of the park, which is reached via the Hana Highway. Hosmer Grove is on the way to the summit, high on the windy slopes of Haleakala. Campground space is available on a first-come, first-served basis. No permit or reservation required or accepted. A person may camp up to 3 nights per month in each of the Hosmer Grove and Kipahulu campgrounds. Hosmer Grove campground has a limit of 50, and Kipahulu campground has a limit of 100 people, both with a 12-person group limit.
Kanaha Pond State Wildlife Sanctuary
The Kanaha Pond State Wildlife Sanctuary on Maui, was once a royal fish pond. Known in Hawaiian history as the twin ponds of Kapuoho in honor of King Kapiiohookalani. King Kapiiohookalani started building these ponds over 200 years ago for storing and fattening fish. The twin ponds were named after his children, Kanaha and Mauoni. The Kanaha Pond is also an important breeding location for three endangered Hawaiian birds: the Hawaiian duck, the stilt, and the coot, as well as the endangered sphinx moth. Located on 143-acres, this preserve is a stopping point for Canadian geese as they migrate south for the winter. About 200 stilts make the two-foot-deep pond their permanent residence.In 1951 the Hawaiian government formally designated the pond as a bird refuge. This pond was designated a registered natural landmark in late 1971.
Prijsinformatie: gratis toegang
Openingstijden: Kanaha Pond wildlife sanctuary is open from sunrise to sunset, between August 31 to March 31 annually.
The Big Island is bijna twee keer zo groot als de overige eilanden bij elkaar. Het is niet alleen het grootste, maar ook het jongste eiland van de archipel. De geografische en klimatologische gevarieerdheid van het eiland is zo groot, dat je zou kunnen spreken van een mini-continent. Het gehele eiland wordt ondertunneld door lavatunnels, ontstaan door de vele lavastromen die in de ontstaansgeschiedenis maar ook nu nog zorgdragen voor de vormgeving van The Big Island.
De vulkaan Mauna Kea, gemeten van de voet op de bodem van de Stille Oceaan tot de top, is meer dan 9000 meter hoog, en het is daarmee de hoogste berg ter wereld, hoger dan Mount Everest. Omdat Mauna Loa en Kilauea actieve vulkanen zijn, neemt het eiland nog steeds in oppervlakte toe.
In het Volcanoes national park kunt u de vulkaan Kilauea bezoeken en kennis opdoen over vulkanische activiteit. De rode lavastroom is vaak te zien nabij de kust in het zuidelijk deel van het park.
Aan de westkust ligt Kona, langs de Kona kust ligt de meest heilige plaats van de Hawaiianen, de "Place of Refuge". In dit historische park wordt op beeldende wijze uitleg gegeven over de cultuur van de oorspronkelijke bewoners van Hawaï. Van bergtoppen met sneew tot prachtige zwarte zandstranden, Big Island is een betoverend eiland.
Dag 10 t/m 16: Big Island
U levert uw huurauto op het vliegveld in en neemt vervolgens een binnenlandse vlucht naar Big Island. Op het vliegveld van Big Island staat uw volgende huurauto alweer voor u klaar. U overnacht deze dagen in 3 verschillende accommodaties.
Aaah the View B&B
Aaah the Views bed and breakfast in Kamuela also known as Waimea is a great choice for your vacation, honeymoon, business trip or family reunion. We have taken great care to provide every room with premium amenities to add to your comfort and enjoyment. From the Dream room to the Treetop Suite, you will enjoy complementary WIFI, bathrobes, filtered water, Cable TV with DVD or Video Library, refrigerators, coffee/ tea service, hair dryers, alarm clocks, beach towels, gear and more. You can even schedule a relaxing massage with licensed massage therapist, Derek Stuart. Come see us and you will say "Aaah......"
Keauhou Beach Hotel
Experience a resort unique among Hawaiian hotels. At this Kona Coast hotel, discover tales of antiquity at restored heiau, sacred sites built in ancient times. Stroll paths shaded by kukui (candlenut), hala (pandanus) and `ulu (breadfruit) trees. Explore tide pools with gentle sea turtles.. Encounter experiences not usually found at Big Island hotels: traditional Hawaiian games and an introduction to Hawaiian language and chant. Activities abound! String a lei, learn to strum an `ukulele, tee off at nearby Kona Country Club, and rejuvenate at Kalona Spa. Let ancient ways inspire new discoveries on your next Hawaiian vacation.
Volcano Treehouse Guest Cottage
Built on a lovingly hand-cleared lot to preserve as much of Hawaii's rainforest as possible, this beautiful custom home offers 4 living units. At Volcano Tree House, you will awaken refreshed to the peaceful sound of the last drops of an early morning rain, and the music of native songbirds.
Optionele excursies op Big Island
Hawaii Volcanoes National Park
Hawaii Volcanoes National Park displays the results of 70 million years of volcanism, migration, and evolution -- processes that thrust a bare land from the sea and clothed it with unique ecosystems, and a distinct human culture. The park highlights two of the world's most active volcanoes, and offers insights on the birth of the Hawaiian Islands and views of dramatic volcanic landscape
Prijsinformatie: $10.00 - 7 days: Admits one single, private, non-commercial vehicle and all of its passengers.
Openingstijden: Hawai'i Volcanoes National Park is open 24 hours a day year-round.
VOLCANO DISCOVERY
Op Big Island worden tevens verschillende vulkanische tours uitgevoerd. Achterin dit voorstel vindt u een overzicht van de excursies die we op Big Island voor u kunnen organiseren.
Keck Observatory
With the successful launch of the W. M. Keck Observatory Volunteer Program, residents and visitors of the Island of Hawai'i are encouraged to visit the Observatory's headquarters in Waimea. Our volunteers are available Tuesday through Friday from 10 a.m. to 2 p.m. to greet guests and educate them about Keck and the other Mauna Kea observatories. Visitors can view models and images of the twin 10-meter Keck telescopes as well as hear about our latest discoveries and outreach programs.
Openingstjden: Tuesday through Friday from 10 a.m. to 2 p.m
Visiting the Summit of Mauna Kea
The summit of Mauna Kea provides dramatic scenery and an unforgettable visitor experience. Guests with 4-wheel drive vehicles are permitted to drive to the 14,000-foot summit of Mauna Kea, weather permitting. At the summit, the W. M. Keck Observatory provides a visitor's gallery with a video and exhibits describing our research and operations. The gallery also contains two public restrooms and a viewing area with partial views of the Keck I telescope and dome (look for the blue door).
Openingstijden: Gallery hours are 10 a.m.- 4 p.m., Monday-Friday.
Mauna Kea Onizuka Center
Mauna Kea attracts thousands of visitors and astronomers every year. Mauna Kea's altitude and isolation in the middle of the Pacific ocean make it an ideal location for astronomical observation. Currently there are 13 independent multi-national astronomical research facilities located on the summit. While the summit is open to the public, the summit telescope facilities are closed to visitors. Visitors will frequently ascend the summit to watch the sunset, then return to the Mauna Kea Visitor Information Station for free nightly star gazing with public telescopes operated by knowlegable star-guides. The Visitor Information Station (VIS) is open from 9 am to 10 pm, 365 days a year, with staff members and Mauna Kea Rangers to answer any questions you have. From 10am to 10pm, telescopes are ready for public use at the station. During the day, a solar telescope is available for viewing, pointed at the sun and equipped with protective filters. Our skies are clear for about 90% of the year.
Openingstijden: 9 am to 10 pm, 365 days a year
Prijsinformatie: guided tour price on request. General tour free of charge every saterday and Sunday .
Kauai is een waar wandelparadijs voor natuurliefhebbers. Het is het oudste en groenste eiland van het achipel. Kauai beschikt over waanzinnige attracties zoals de Waimea Canyon, wat ook vaak de Grand Canyon van de Pacific wordt genoemd. De Waimea Canyon is toegankelijk vanaf de zuidzijde, waar u tevens prachtige stranden vindt, zoals Pipo beach. Het eiland is ook rijk aan grotten, meren en watervallen. Een boottocht over de Wailua rivier is dan ook een ware sensatie, waar u deze bezienswaardigheden kunt spotten. Een ander hoogtepunt van Kauai is de Napali Coast, gelegen aan de noordkust, waar zich waanzinnige kliffen bevinden. De Napali Coast is alleen toegankelijk per helikopter, boot of de welbekende Kalalau Trail. Kauai is tevens het decor geweest voor films zoals "Jurasic Park en Indiana Jones.
Dag 17 t/m 22:Kauai
U levert uw huurauto op het vliegveld in en neemt vervolgens een binnenlandse vlucht naar Kauai. Op het vliegveld van Kauai staat uw volgende huurauto alweer voor u klaar. U verblijft deze dagen in 3 verschillende accommodaties.
Aston Islander on the Beach (dag 17)
Oceanfront Aston Islander on the Beach is on the east coast of Kauai in the Coconut Plantation Resort area. This low-rise resort is set in six acres of beautifully landscaped gardens and swaying palm trees, with a sparkling pool and a stunning beachfront location.
All guest rooms offer charming Island-inspired teak furnishings and have private lanai. Coffee makers and mini-refrigerators are available in every room. Guests can relax by our beachfront swimming pool and jet spa, or take a walk on the beautiful white sand beach. Public tennis courts and golf course are nearby. The Coconut Plantation Marketplace, with more than 60 specialty shops and restaurants, is just a short stroll away.
Castle Resort at Princeville (dag 18 t/m 20)
Located in the lush tropical resort area of north Kauai, Castle at Princeville resorts offers a wide variety of luxury condominium units. They all very spacious and feature spectacular views overlooking Princeville's famous golf courses or coastline.
Aston Waimea Plantation Cottage (dag 21/22)
Ranked as the #1 Hidden Romantic Getaway by Sunset magazine, Aston Waimea Plantation Cottages offers a nostalgic glimpse into Hawaiian life during the sugar-plantation era. We invite you to join us for an experience unlike any other on the Islands. Set amid a peaceful coconut grove on Kauai's western coast, this cluster of authentic homes has been carefully restored with period-inspired furniture and modern conveniences. Our individual cottages offer fully equipped kitchens, ample space, and front porches overlooking beautiful lawns and gardens. A few hotel rooms are also available with shared kitchen facilities.
Optionele excursie op Kauai
Allerton Garden Tour
Once a retreat of Hawaii's Queen Emma, the cliffs of the Lāwa`i Valley still cascade with her favorite deep-purple bougainvillea. Come delight your senses in this garden of beauty, a masterpiece of landscape design and a natural showcase for tropical plants. Behold the seemingly ancient Jurassic trees. Stroll through outdoor 'rooms', beside rippling pools and dramatic sculpture. Drink in the sights and sounds of fascinating plants, vibrant flowers, and flowing water. Taste the flavor of Europe blended with the spirit of Hawai'i. You'll find a place filled with surprises.
Prijsinformatie: $ 90 per person
Einde van uw vakantie
U levert uw huuauto op het vliegveld in en neemt vervolgens een binnenlandse vlucht naar Oahu. Na een onvergetelijke vakantie op Hawaii neemt u vanaf hier een internationale vlucht naar Amsterdam.
Terug