Zoek naar inspiratie of een bestemming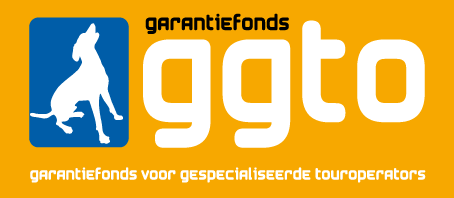 Marvell Travel is aangesloten bij het Garantiefonds GGTO onder nr 1321

8-daagse reis naar idyllisch Zanzibar
Sterke kenmerken van deze reis:
-De ideale gettaway naar tropisch Zanzibar
-Zeer sterke value-for-money door scherpe deals in leuke, rustige & sfeervolle beach resorts.
-Ruime keuze aan resorts én aantrekkelijke upgrades
-Alles goed geregeld inclusief half pension en transfers
-Perfecte mix van cultuur, comfort en ontspannen, ontspannen en nog eens ontspannen.....
Voor degene die prijsbewust reizen maar toch na hun safari heerlijk willen relaxen op een top bestemming, is er deze schitterende 8-daagse reis naar idyllisch Zanzibar.
U verblijft 8 dagen in een prachtige strandaccommodatie op dit schitterende kruideneiland. U hebt alle tijd om te relaxen en om bij te komen van al uw nieuwe indrukken die u hebt opgedaan tijdens uw safari.
Voor degene die graag het eiland willen verkennen, zijn er tal van mogelijkheden om excursies te maken. Zo kunt u bijvoorbeeld gaan snorkelen of duiken in het prachtige groen-blauwe water, want Zanzibar zit in de top-10 beste duikbestemmingen ter wereld. Ook kunt u een cruise maken met zonsondergang, een bezoekje aan Stonetown brengen of.. op zoek gaan naar de dolfijnen!
Dag tot Dag programma
Dag 1: Zanzibar (D)
Vandaag arriveert u op het vliegveld in Stonetown. Hier wordt u warm onthaald door onze lokale partner die u naar uw accommodatie
brengt, het Bellevue Guesthouse of Het Cristal Resort.
Een upgrade van accommodatie is ook mogelijk, u verblijft dan in een van de Mnarani Beach Cottages of in het Matemwe Beach Village.
Dag 2 t/m 7: ontspannen op Zanzibar (O, D)
Deze dagen kunt u geheel naar uw wensen in vullen. Er zijn verschillende excursies die u kunt maken zoals:
-Een dagtocht per catamaran
-Mountainbike tocht met gids; u verkent het eiland en rijdt over de prachtige uitgerekte stranden
-Duiken of snorkelen; ontdek een compleet nieuwe wereld onderwater
-Kite surfen; Zanzibar is de perfecte plek om dankzij de goede weersomstandigheden te leren kitesurfen
-Dolfijnentrip; u gaat op zoek naar de dolfijnen en u kunt samen met ze zwemmen en genieten van hun speelse aard
-een auto of motor huren; ontdek het prachtige eiland vanaf uw motor of vanuit uw 4x4 Spicetour; proef, voel, ruik en raad de honderden verschillende soorten kruiden op het eiland
De receptie van uw hotel kan hier meer over vertellen.
Dag 8: Terug naar huis (O)
Vandaag is het helaas de vertrekdag. Tijd om vaarwel te zeggen tegen dit overweldigende eiland. Transfer van uw hotel naar Stonetown airport voor uw vlucht terug naar huis. Goede reis!
Accommodaties
Optie 1: Bellevue Lodge
Bellevue ligt aan de Zuid-Oostkust en wordt gerund door enthousiaste Nederlanders, bekend van het tv programma "Herrie in het
hotel". Zij hebben ook een kiteschool. Dit is een passie van hen die ze ook delen met hun gasten.
Of in hun eigen woorden: "Come and enjoy the hospitality of Melanie and Dim in our cosy guesthouse, 2 km north from Bwejuu, on the south-east coast of Zanzibar. After many travels in all continents of the world we became enchanted with the raw beauty of this island. We are sure you will have a great time!
Breakfast is included in the price; Breakfast; choice between; pancakes (two) with fresh honey or bread + an egg (the way customers prefer)+ cheese and jam. Both choices come with fresh juice, plate of fresh fruit, free coffee and tea.
The area of our guesthouse is a perfect place to relax. Just 50 meters from the beach. Wake-up every morning with the beautiful sunrise and sit in our garden with a fresh fruit cocktail! Read a book, walk on the stretched white beaches and enjoy the spectacular colours and tide changes of the ocean.
After you're done relaxing, let Dim take you on a Kite surf course on the amazing beach of Paje. Go diving and snorkelling or go on one of the fantastic trips over the island. Enjoy your st ay"
Optie 2: Cristal Resort
Cristal is een resort dat zich kenmerkt door het schitterende witte strand waar u zich kunt ontspannen. Het Paje gebied (ook
Zuidoost) heeft wel leuke hotelbarretjes en er zijn natuurlijk voldoende mogelijkheden om 's avonds ergens te kunnen dineren.
Of in hun eigen woorden:
"Cristal Resort is located right in the heart of Paje beach and has the best stretch of beautiful white sand beach in all of Zanzibar."Our Atmosphere is cozy and friendly, tropical and comfortable. If you are looking to get away from the big 5 star resorts and looking for small and private hotel, this is the Place!
You can choose to soak up the sun on one of our beach beds surrounded,by what people say " one of the most amazing beaches in the world" or go to our diving Center and enjoy a snorkeling trip or a dive with our experienced Instructors.
Our location is Ideal as we are not surrounded by the other hotels but close enough to the other bar and restaurant for those who want more night live.Now with Wireless Internet Access from the Beach, your room or in the lounge. We have the fastest connection on all of Paje."
Optie 3: Mnarani Beach Cottage
Mnarani Beach Hotel is an intimate bungalow retreat. Mnarani Beach Hotel in Zanzibar is the only lodge with no development for 4
kilometres on either side, which allows holiday guests the privacy that they deserved while on vacation in Zanzibar. Holiday guests at Mnarani Beach Hotel can be spent relaxing and enjoying the freedom of being able to walk along stretch of beach.
Mnarani Beach Hotel is nestled amid a magical cove at Zanzibar's pristine village of Nungwi, on the northern tip of Zanzibar Island. Mnarani Beach Hotel is open all year round. It's located on the eastern side of the lighthouse and is a 20-minute walk along the beach from the festive restaurants of the Nungwi Village. Mnarani Beach Hotel is approximately an 1 1/2 hour drive from Stone Town. Accommodation is offered in beach makuti thatch cottages.
Mnarani Beach Hotel's accommodation consists of 17 comfortable rooms; 12 of which are makuti thatched cottages & are small and cozy, arranged in pairs and face the sea. They are furnished in simple Zanzibar style and are decorated, in room facilities include en-suite bathrooms, mosquito nets etc. Other accommodation includes 4 new apartments that are more spacious and are recommended for holiday couples or families. There is a romantic honeymoon cottage, situated at the edge of the property for privacy and has its own garden and access to the beach. This honeymoon cottage has a large balcony, which is great for relaxing over sundowners; the bathroom has both a bath and shower.
Activities are spectacular and memorable while you're a guest at Mnarani Beach Hotel, and include a visit to Mnarani Aquarium, hammocks on the beach to soak up the African sun in the tranquil setting that Zanzibar creates, diving trips to the Mnemba Atoll, snorkeling, deep sea fishing etc.
Optie 4: Matemwe beach village
Matemwe ligt aan de Noord-Oost kust is de 'rustigste', maar is op zich een top-adres, gezellig en met klasse-duikfaciliteiten (door
Nederlandse gerund) en dolfijnentour. Nog steeds een van onze favorites.
Matemwe Beach Village beschikt over een eigen duikschool, een van de beste van het eiland. Alles wordt gerund door gepassioneerde Australiers die precies de balans hebben gevonden tussen ontspanning en kwaliteit. U heeft de mogelijkheid om te gaan duiken, maar ook snorkelen is een optie.
Of in hun eigen woorden:
"One of the main reasons for coming to Matemwe is for the world class diving at Mnemba atoll.
We usually say that there is enough variety on Mnemba for about 4 to 5 days worth of good diving, maybe 8 to 10 dives, although the reef is always ready to spring a surprise or two.
Mnemba is a circular reef, with aquarium conditions on the inside and some good wall-diving on the outer. Diving here is a year-round event, with reasonably good conditions to be found on the atoll under almost all weather conditions and visibilities of 20 to 40 metres are the norm. We regularly see turtles and dolphins here and are often lucky enough to see (or even get a tow from) whale sharks and pilot whales.
We have a full 5 star IDC PADI dive school at the lodge. We are able to offer the full range of PADI certificate courses, as well as try dives and snorkelling trips for the non-divers and now that we have a swimming pool, we are able to offer the complete course when staying at Matemwe. For PADI open-water courses we are happy to take a referral certificate from those of you who want to do the theory and pool work before you come
Services
Inclusief:
-Alle genoemde/benodigde transfers van en naar de luchthaven
-Maaltijden zoals aangegeven in het programma (O=Ontbijt, L=Lunch, D=Diner)
-7 overnachtingen in hotels/ lodges: in een double room
Exclusief:
-Internationale vluchten, belastingen, toeslagen en boekingskosten
-Visa en Vaccinaties en andere gezondheidsmaatregelen (m.n. malaria-pillen!)
-Overige maaltijden, Fris- en alcoholische dranken en Persoonlijke uitgaven & fooien
-Reis- en annuleringsverzekering & alle overige niet genoemde services
Testimonials
Indrukwekkende reis naar Tanzania

Hallo Markus, Wij zijn terug van onze geweldige vakantie! We hebben en vooral in de eerste week hebben het onzettend naar onze zin gehad we veel indrukken opgedaan die we niet snel zullen vergeten. Bedankt en we houden contact.

Groeten, Fabian en Eugenie
Terug