Zoek naar inspiratie of een bestemming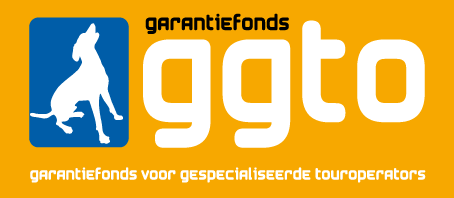 Marvell Travel is aangesloten bij het Garantiefonds GGTO onder nr 1321

21-daagse luxe reis door Indonesië. Java, Bunakan en een Sea safari cruise
Java
Dag 1: Aankomst Jakarta Airport
Uw reis begint vandaag! Vroeg in de ochtend komt u aan op het vliegveld van Jakarta waar u opgewacht wordt door uw chauffeur, deze chauffeur staat de gehele dagen tijdens uw reis op Java voor u klaar. Hij zal u vanaf het vliegveld naar het Ibis hotel brengen waar u de aankomende nacht zult verblijven.
• Overnachting in het 3* Ibis hotel Jakarta, o.b.v. 2 double rooms, inclusief ontbijt.
Dag 2 t/m 4: Bandung
Op de tweede dag zult u met uw chauffeur via de uitgestrekte, prachtige botanische tuin van Bogor en de (berg-)pas Puncak vertrekken naar Bandung, ook wel Kota Kembang (bloemenstad) door de inwoners genoemd. In Puncak kunt u eventueel een korte wandeling maken naar het vulkanische meertje: Telaga Warna. Bij aankomst in Bandung wordt u gebracht naar het 3* Cemerlang hotel, waar u de aankomende drie nachten zult verblijven. Tijdens deze dagen heeft u geheel de vrijheid om een eigen planning te maken en om erop uit te gaan met uw chauffeur.
• Overnachtingen in het 3* Cemerlang hotel in Bandung, o.b.v. 2 double rooms, inclusief ontbijt.
Dag 5: Wonosobo
Vandaag zult u vanuit Bandung vertrekken richting het bergstadje Wonosobo. In het centrum vindt u een gezellige markt. Hier verblijft u één nacht in het 3* Surya Asia hotel.
• Overnachting in het 3* Surya Asia hotel, o.b.v. 2 double rooms, inclusief ontbijt.
Dag 6: t/m 9 Yogyakarta
Voordat u deze dag aankomt in Yogyakarta, zult u een stop maken bij het Dieng Plateau. Dit is al eeuwen een heilige plaats, waar vroeger honderden tempels stonden. Slechts enkele ruines zijn hier nog van over. Verder treft u hier naast deze ruines nog borrelende modderpoelen, kratermeren en warmwaterbronnen aan. Tijdens deze reis kunt u zelf aangeven langs welke hoogtepunten u wilt reizen en waar u een stop wilt maken (bijvoorbeeld bij het door u aangegeven hoogtepunt: Borubudur). De aankomende vier nachten zult u verblijven in het 3* Puri Artha hotel.
• Overnachtingen in het 3* Puri Artha hotel, o.b.v. 2 double rooms, inclusief ontbijt.
Bunaken
Dag 10 t/m 13: Vertrek naar Bunaken
Op dag 10 begint uw reis op Bunaken. Uw chauffeur zal u naar het vliegveld van Yogyakarta brengen, waar u zult doorvliegen naar Manado, met een overstap op Jakarta. Vanaf Manado wordt u vervoerd naar het eiland Bunaken. Hier verblijft u de komende vier nachten in het Seabreeze Resort. Bunaken staat bekend om zijn adembenemende koraalriffen, die ook te vinden zijn in de omgeving van het Seabreeze Resort. Het zou dus zonde zijn om hier niet te gaan snorkelen!
• Overnachtingen in het 2* Seabreeze Resort , in een Standard Bungalow, o.b.v. 2 double rooms, inclusief ontbijt, lunch en diner. Vervoer van het Manado vliegveld naar het Seabreeze Resort (vervoer over land en zee).
Dag 14: Benoa
Nadat u bent uitgecheckt in het Seabreeze Resort zult u vertrekken naar het vliegveld in Manado, om vervolgens naar Bali te vliegen. In Denpasar wordt u opgehaald en gebracht naar het Matahari Terbit hotel in Benoa.
• Overnachting in het Matahari Terbit hotel, o.b.v. 2 deluxe rooms, inclusief ontbijt. Vervoer van het Seabreeze Resort naar het vliegveld in Manado.
Sea Safari Cruise
Dag 15 t/m 21: Sea Safari Cruise
U wordt opgehaald in het Matahari Terbit hotel en gebracht naar de haven van Benoa. Hier stapt u aan boord van de Sea Safari Cruise. Uw cruise van zeven dagen gaat beginnen!
DAY 1 (dag 15): BENOA – NUSA LEMBONGAN
Welcome aboard Sea Safari Cruise
Embarkation on to the Sea Safari in Benoa harbor. Departure at 09.00 AM. Welcome drinks will be offer. Cabin allocation will take place before depart to Nusa Lembongan Island. After cruising the Badung Strait for more than three hours, you then arrive in Nusa Lembongan, a small-sized, neighboring island of Bali that is known for its amazing underwater world. Here you enjoy until late afternoon a range of water activities like dive, glass bottom boat, banana boat and snorkeling; and we also offer you a facultative land tour where you visit the seaweeds farming and an underground, historical house on the nearby island, Nusa Lembongan. In the evening, you continue your trip to the island of Lombok.
Meals: Lunch and Dinner
DAY 2 (dag 16): NARA BAY, LOMBOK – GILI MENO
In the early morning as the sun rises over Mount Rinjani, we anchor in Nara Bay on the North West of Lombok. After breakfast we go ashore and our first visit is the tropical forest at Pusuk where we can feed monkeys and in a clear weather, enjoy the amazing view of surrounding forest and of the Gili Islands. We then continue to the local market Gunung Sari and go on to visit Lingsar Temple, a unique site that dates back to 1714 and that sacred to both Hindus and Moslems and proceed to Banyumulek to see how the local make a famous pottery product. Passing through the most famous tourist resort of Lombok, Senggigi Beach on the way back to the boat, we stop at Malibu the most fantastic view point to see the Gili Meno and in a clear weather, also we can do snorkeling here.
Meals: breakfast, lunch, and dinner
DAY 3 (dag 17): SATONDA ISLAND
Arrive in Satonda, the un-habitat island, which is separated by a narrow strait from the Tambora Volcano on the Sumbawa mainland, the site of largest eruption in recorded history. Going ashore we discover that Satonda its self is a small volcano as well and that as well and that salty lake field its crater. On this peaceful island, there will be free time for swimming and snorkeling or diving. In the afternoon we set sail to Komodo.
Meals: breakfast, lunch, and dinner
DAY 4 (dag 18): RINCA – KOMODO NATIONAL PARK – PINK BEACH
After breakfast we will go ashore where a park ranger will escort us across the island for about an hour trek (approximately 4.5 km there and back) to get a better located spot where you can enjoy an amazing picture of the world's only existed Varanus Comodensis in Komodo Island and its surrounding isle. After walking around to find the species from the Jurassic Age, we will spend the remainder of the day beachcombing and snorkeling on the beautiful "Red Beach" of Komodo with its amazing marine gardens. In the late afternoon we hoist the anchor and proceed to Banta Island.
Meals: breakfast, lunch, and dinner
DAY 5 (dag 19): BANTA
Sea Safari welcome you to enjoy the day for much more water activities such us snorkeling and swimming at one of the best site of Banta Island. Banta Island is the famous place located off 10 km north east of Komodo.
Meals: Breakfast, Lunch, Dinner
DAY 6 (dag 20): MOYO ISLAND
Early arrival at Moyo, a wild life and marine reserve. After breakfast we will make a landfall visit on Moyo, a small island off the north of Sumbawa. Enroute, we will stop at one of several fine snorkeling sites along its west coast and go ashore at the village of Labuan Haji. In the late afternoon we hoist the anchor and cruising back to Bali.
Meals: breakfast, lunch, and dinner
DAY 7 (dag 21): TURTLE ISLAND – BALI
Before we reach the mouth of Benoa, near Sanur (Bali) we will see Pulau Serangan – also known as Turtle Island. At low tide we will take you to this island for Turtle Conservation tour. Previously, turtles are captured and fattened up here in pens before being sold for village feasts. However, turtles are now being protected on the west coast of Bali due to dwindling numbers and tourists are advised to refrain from eating any turtle meat or buying products made from turtles. Upon arrival in Benoa Harbor at 12.00 noon (after lunch) you will be transferred to your hotel.
Meals: breakfast and lunch
• Overnachtingen in een Deluxe Cabin, op het Lower Deck.
Terug